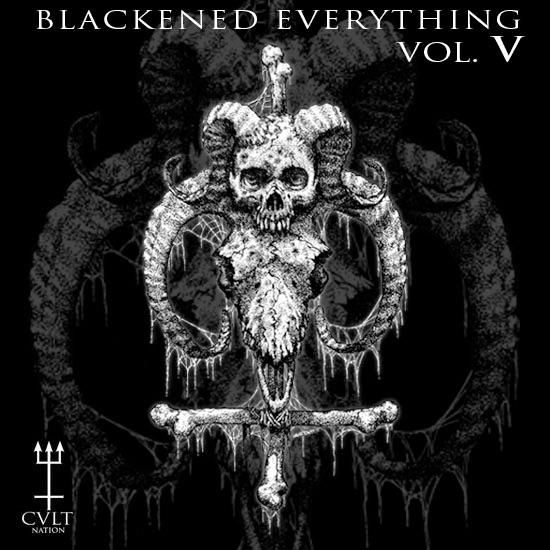 Today
CVLT Nation
releases Vol. V of their Blackened Everything mixtape series. This volume is a sonic cyco robot on a blackened murder spree of audio homicide! From the time you press play, the terror will rain down on your skull!
CVLT Nation
Vol. V highlights many extra rad unsigned bands that will totally smash your brain, plus gnarly signed bands that bring the rage as well.
CVLT Nation Blackened Everything vol.V by CVLTNation
Blackened Everything vol.V Tracklist
1.Sessoviolento : 2
2.Aksumite : Endlessly, Remorselessly
3.Bone Awl : Howard N.
4.Abyssgale : Signs of Decay
5.Night Hag : Cynic
6.ALL PIGS MUST DIE : Sacrosanct
7.Dead In The Dirt : Burden of Life
8.Negative Standards : III
9.WILD//TRIBE : BROKEN HEAD
10.Nadiwrath : Darkness Has Lost Its Meaning
11.Order of the Vulture : Martyr for Nothing
12.VIOLENT : GENOCIDE MASTER
13.Mauser : End Of The Line
14.Abigail : Morbid Screams
15.Martyrdöd : Gloria Runt Iris
16.A Pregnant Light : Impurity Flowing Upwards
17.Code Orange Kids : CYCLES (THE DAYS GET LONGER)
18.Deaf Kids : Heretic Anthem #1
19.Strongblood : The Fifth Nail
20.Welkin Dusk : Entrapped
21.Man Will Destroy Himself : Massive Ordnance Air Blast