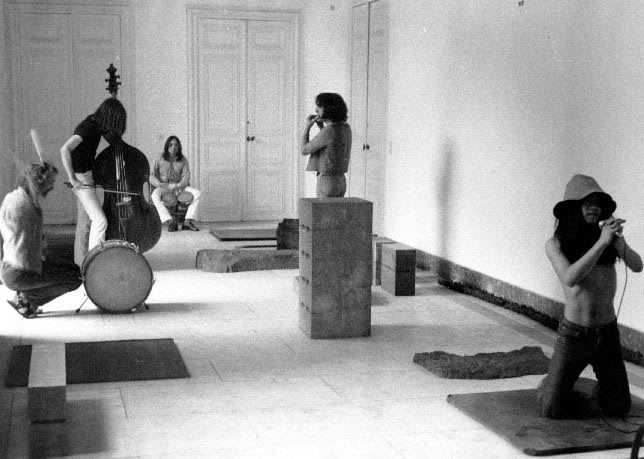 Can
formed in Köln in 1968, comprising bass guitarist Holger Czukay, keyboard player Irmin Schmidt, guitarist Michael Karoli, and drummer Jaki Liebezeit, The band enlisted the creative, highly rhythmic, but unstable and often confrontational American vocalist Malcolm Mooney, then he was replaced by the less overtly challenging Kenji "Damo" Suzuki. They used the names Inner Space and The Can before finally settling on Can.

One of the most important "krautrock" groups, Can had a style grounded in the art rock of bands such as The Velvet Underground, with strong experimental and world music influences. Described by Irmin Schmidt as an "anarchist community"and by Michael Karoli as "a geometry of people", Can constructed their music largely through free improvisation and editing, which Holger Czukay has referred to as "instant compositions", they had only occasional commercial success, with singles such as "Spoon" and "I Want More" reaching national singles charts. However, through albums such as Tago Mago (1971) and Ege Bamyasi (1972), Can exerted a considerable influence on avant-garde, experimental, underground, ambient, New Wave and electronic music.
Major artists working in the post-punk genre such as The Fall, Public Image Ltd., Siouxsie and the Banshees, Joy Division, radiohead and other acts like David Bowie, Talking Heads, The Stone Roses and Primal Scream have cited Can as an influence.
Click
here
to watch Can video