April77
is a French label launched in 2002 by frenchman Bric Partouche who's obsessed with early punk bands like Ramones and Joy Division.
APRIL77
is a tribute to youth movements, counterculture and lifestyle. Keeping its mind open, the label finds its inspiration in the underground scenes, being musical, literary, artistic or even architectural. The choice of quality fabrics, carefully studied cuts and original model names shows an authentic respect for clothing's classic and noble references. Since we're a total sucker for April 77, here's our exclusive interview with April 77's head of worldwide press
Laura Camille Saglio
.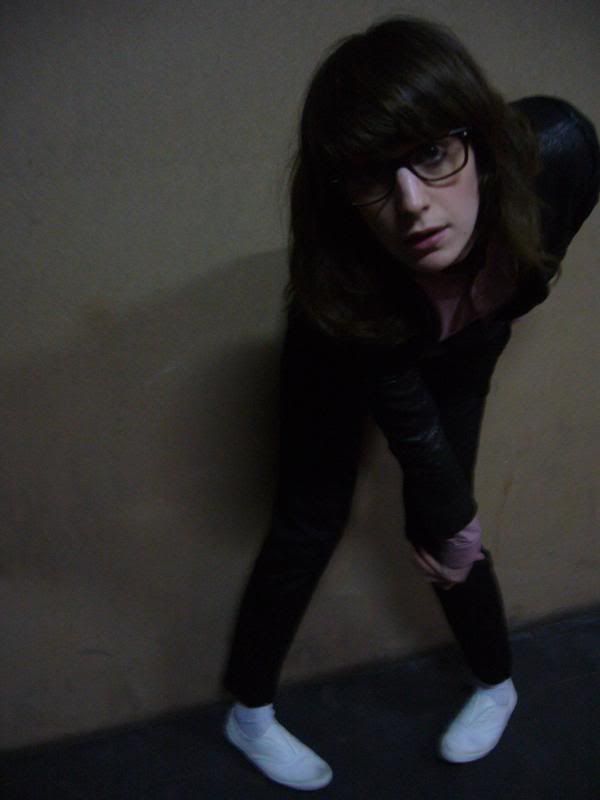 HPDC: Name, Occupation, and Position.

Laura Camille Saglio, APRIL77 & APRIL77RECORDS' P.R. Mercenary. In charge of press, public relations and events.
What makes April 77 so unique?

Inspiration and taste, we hope!
When it comes to idea, who's your inspirations?
Music, art, photography, literature... Architecture!
Who got you started in fashion?
I started by working in a fashion magazine called
WAD
for two years.
Can you tell us about your latest season?
Next collection, F-W2008/09 is called "We Lived Our Lives In Black" and is inspired by the band Jesus And Mary Chain.
Influenced by England (but not London!), Scotland or even Ireland in the mid 1980s - early 1990s: Shoegaze, Britpop, Dreampop made by autistic teenagers, working class suburbia youth working, religious and political conflicts...
On the other side of the Atlantic, Grunge is coming to life… Influence of Jim Jarmusch's movie «Permanent Vacation», of James Chance…
Jesus And Mary Chain is the major influence in this collection, their look is super improbable, with an aesthetic and sounds that mix pop music, batcave, new wave... And all this with almost nothing! Both super powerful AND minimalist. Comes close to perfection… But fortunately it's not!
Pants become straight but are still worn too short (skinhead touch…), with working or military boots.
An important piece is the «Squadron», an officer coat in grey Loden with a strict cut, giving a martial note to the collection. Loden's stiffness is softened by several oversized plaid checked shirts like the Smiths.
Back to oversize indeed with a mini-collection of handmade chunky knits (zipped jumper, cardigan, V-neck sweater)...
Blue denim is bleached or washed, in Bleach Frip or Snow themes, while black canvas is Triple Stone.
We imagine fog and rain for this collection, which is ok because it has three trench coats, like the severe and zipped up.
Fabrics mix masculine thick wool, checks and stripes, to some more technical canvas like fake leather and parachute, including severe details and silk like surfaces…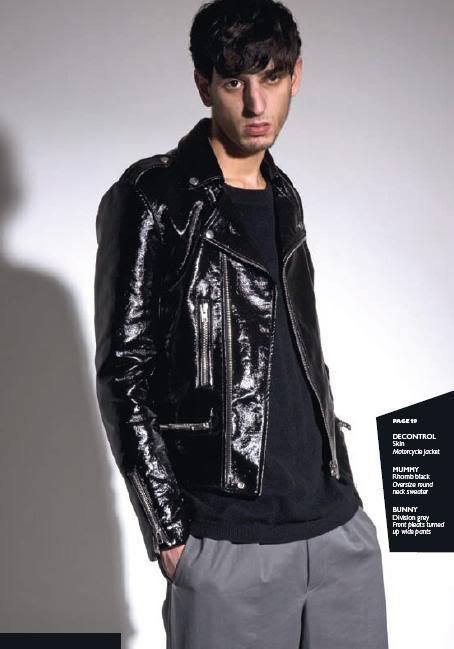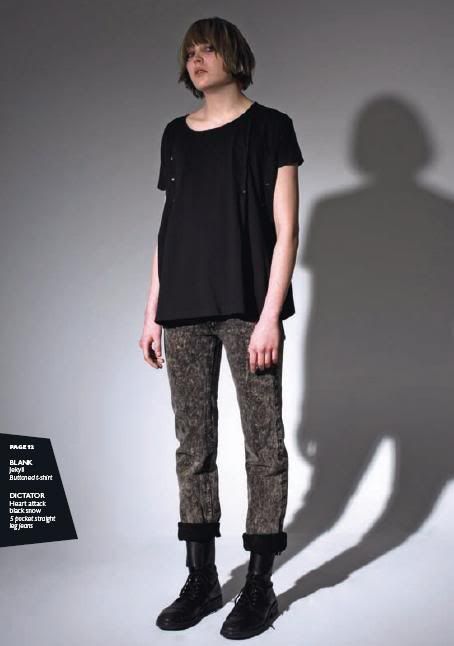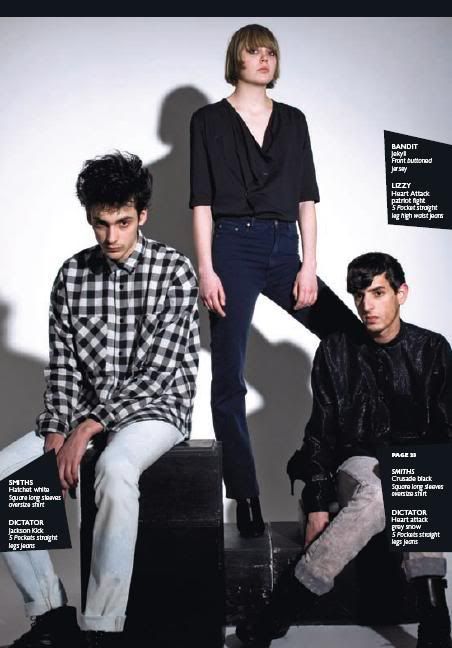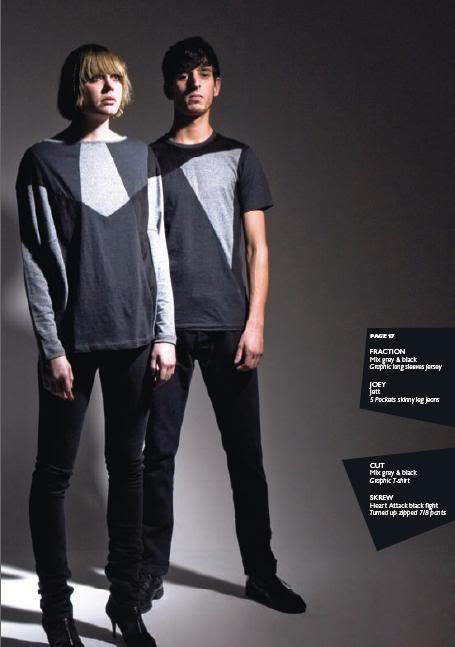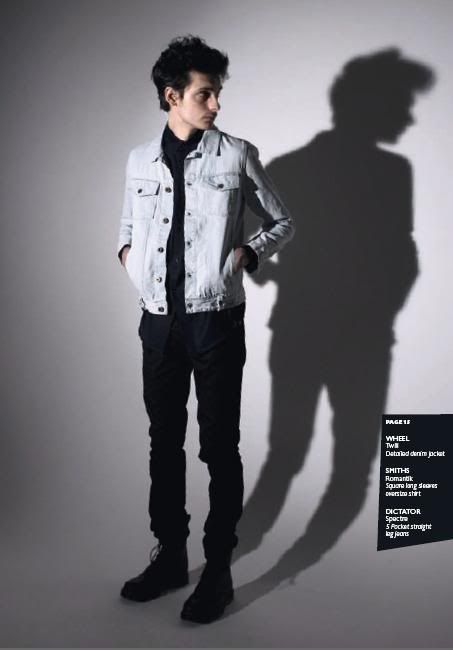 April 77 Records seems to be a new projects you are building on right now. Tell us more about it?
http://blog.stylehive.com/index.php/weblog/entry/next-big-thing-april-77-makes-clothes-you-can-dance-to/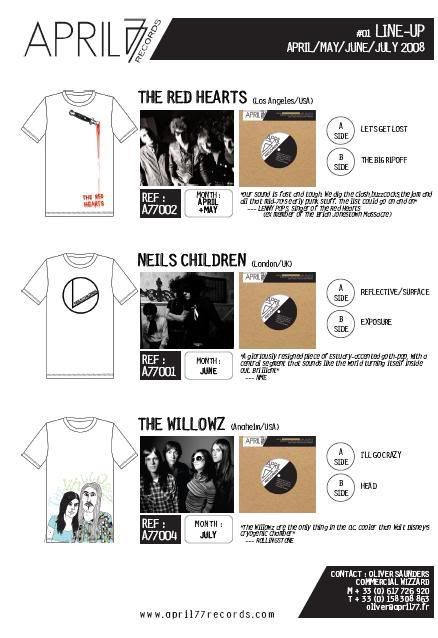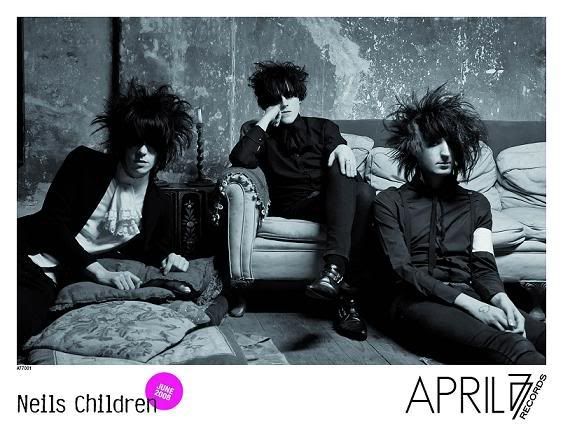 Any new bands out there that you want to sign or wish you can sign them?
Today we're meeting up with
No Age
, we really hope we can get them to like us...
What songs are at the top of your playlist at this very moment?
Right now,
No Age
,
Deerhunter
,
Jose Gonzales
...
What project will you be working on next?
This thing never ends... We're opening flagship stores since February. Our first one is in Paris for APRIL77 and we have a temporary one for APRIL77RECORDS until February right next to it. Next one should open in Bordueax, South of France.
Any last shout for anyone in Indonesia?
Yes, of course, a massive shout out to my friend
Heruw
and his good friend
Lisza
in Djakarta ;)
april77.fr
april77records.com
Cheers to
Heruw
for helping us on this interview!