Some girls have all the luck. Daisy de Villeneuve falls into that category. Her London flat- flowing with both light and trinkets-is decorated in the way you wish your home was. She is obsessed with anything with her name, has trillions of vinyl records and can flop down and draw anywhere. She dresses with flair, she did a collection with Topshop, she is EVERYWHERE.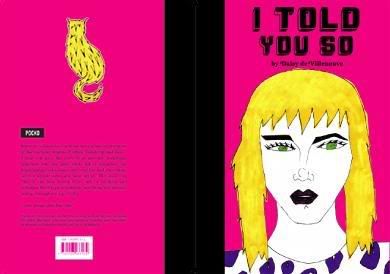 Daisy's second look at the complexities of relationships. An illustrated diaryof humor and intrigue, a ruthless exploration of the feline side of other women.
Daisy's first book of her quintessential felt-tip marker portraits with razor-sharp one-liners on the trials and tribulations of being a contemporary single twenty-something female in London.