Porcell
of
Y.O.T
. wrote this list of the best hardcore moshers a few years back on the True Till Death board. We figured it would be cool for a new publication. Well, here's the list:
1.
John Watson
, first singer of
Agnostic Front
and
Cro Mags
roadie. The guy invented the circle pit for God's sake! (or at least was the first to do it in NYC). Seriously, he was one of the first people to "mosh" instead of slam, and his style is pretty much the blueprint for what became NYHC style pitting.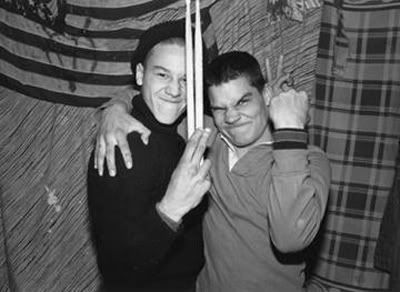 2.
Eric Cassanova
, first singer for the
Cro Mags
. This guy was the most fearless stagediver! He was thin and wiry, tough as nails, and pretty much ruled the pit at CB's during the early-mid 80's. The dude had style.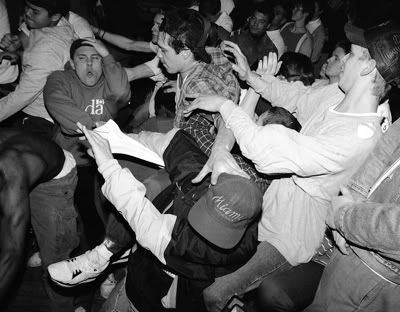 3.
Carl Mosh
, singer for the Icemen and (briefly) Underdog. The guy took moshing to the next level, making it almost an art form. For just pure style, he was actually the best, also pretty much invented all the stereotypical mosh moves -- picking up change, Thor's hammer, lawnmower, etc. Always imitated, never duplicated.
4.
Jimmy Yu
, first bass player for
Judge
. Jimmy was a martial arts expert who was definitely the innovator of the whole kickboxing thing. The dude could kick so high it was sick, he actually kicked the ceiling in the dressing room of the Anthrax once.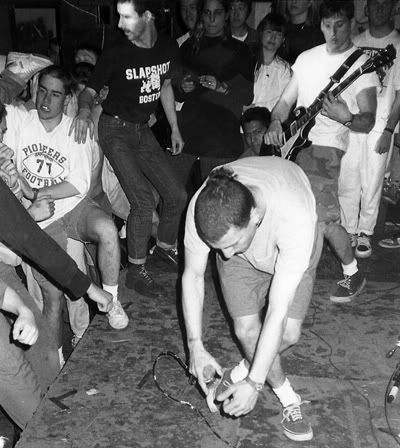 5.
Cappo
. Was highly influenced by Carl Mosh, but added his own cool moves, most notably the knee skank.
6.
Womp'm
, the guy that drew all those cool old NYHC flyers. Real hard looking dude who danced as hard as he looked. Once he broke his nose in the pit at a Youth Brigade show, went into the bathroom, straightened it out with his hands (I heard it crunch) and then went right back out to the dancefloor.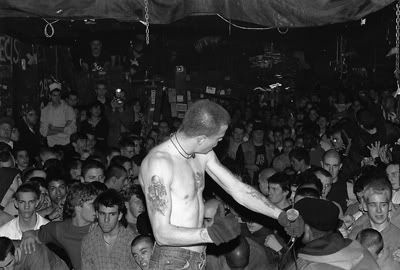 7.
Jason Krakdown
. If he was in the pit, you were leaving with bruises. He gets points for sheer brutality.
8.
Mike Judge
. Didn't really do much, just basically stood in the middle of the pit, looking menacing. Invented the face rake, hands on top of the head, look of anguish thing. The guy was just freakin' hard.