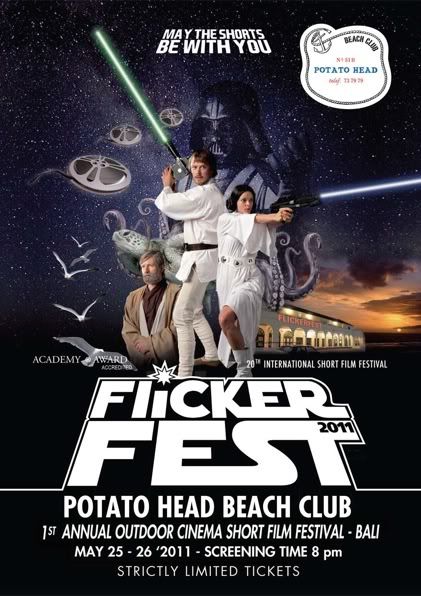 Flickerfest
sets sail for Bali on May 25th and 26th at
Potato Head Beach Club
Seminyak Bali.
After a highly successful ten day Sydney festival in January, Flickerfest is now heading across the seas. Flickerfest is thrilled to announce an exciting new partnership with Potato Head Beach Club Seminyak, the funkiest and most creative place to hang out in Bali.
Screening over two nights this may Flickerfest at Potato Head Bali will bring together the best of short films that Flickerfest has to offer in two highly entertaining programmes featuring some of most innovative and creative short films being produced in the world today.
Highlights of the Flickerfest Potato Head Programme include Academy®Award winner THE LOST THING winner of the Flickerfest Award for Best Australian Short Film and GOD Of LOVE from USA which had its Australian premier at Flickerfest before going on to win the Academy Award for Best Live Action Short.
For more information about Flickerfest and their international events during the month of May please go
here
!
This May, may the shorts be with you wherever you are!