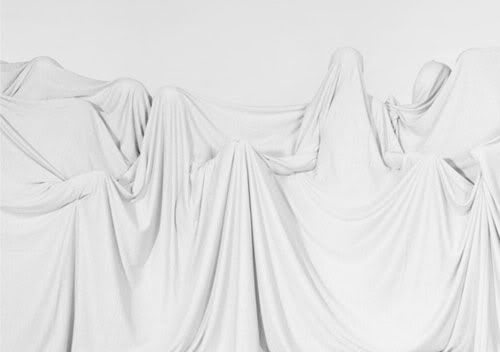 The Backers Foundation and Arts Initiative Tokyo are delighted to announce the 5th Backers and AIT Residence(BAR) programme exhibition, "The BAR vol. 5: Rounds" which was held between May 28th and June 11th at Hiromiyoshii Roppongi. New works by two emerging Indonesian artists selected this year:
Syagini Ratna Wulan
and
Duto Hardono
were shown.
Syagini Ratna Wulan uses furniture and everyday utensils to create art in a variety of different media including painting and installation. For this exhibition Syagini Ratna Wulan has made new works looking into issues of dream and reality, using old furniture, cushions and typewriters that she found during her residency in Tokyo. Her works are shown as a series of photographs, drawings and installation.
Duto Hardono works mainly in sound, performance, drawing and collage. His works specifically utilize the subtle and sometimes distressing tensions which emerge from using found or readymade objects such as old cassette tapes, records, and instruments. For this exhibition Hardono has used cassette tapes to transmit his recordings of the city of Tokyo randomly, also showing various collage works made up from items he picked up during the residency. Hardono will perform at the opening using a vintage synthesizer, which he recently found in Tokyo.
Both artists have spent the past two months in Tokyo, coming across unfamiliar objects and situations, giving them new meanings and possibilities by dissolving their histories and adding new dimensions to them. We can say that Syagini Ratna Wulan and Hardono are representative of a younger generation of Indonesian artists who are just as comfortable working within their local contexts as within broader global ones.
More info and details
here
!