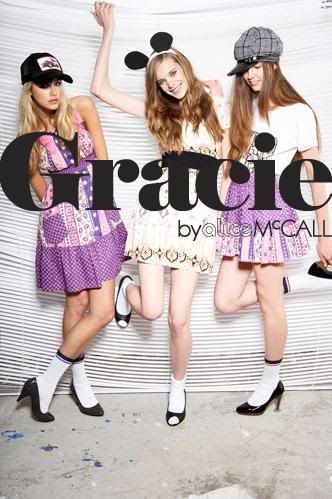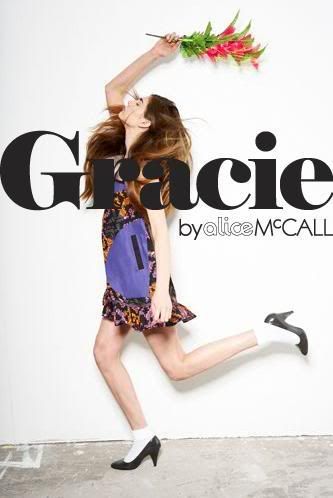 General Pants is excited to announce the arrival of Gracie, the new diffusion line by Alice McCall.
'The piece i find most exciting are the little dresses, almost a bit of electro-tribal meets Mia Farrow in Rosemary's Baby', the movie-mad Allice McCall says. 'I've been influenced by movies like the Virgin Suicides and Larry Clark's Kids, with a bit of Little House on The Prairie, perhaps a bit of fame: The movie, too, for a touch of 70's New York hip meets girls in peasant dresses..'
While top-line Alice McCall designer dresses sell from $390 to $490, Gracie ranges from $119 to $179.
thegraciegirl