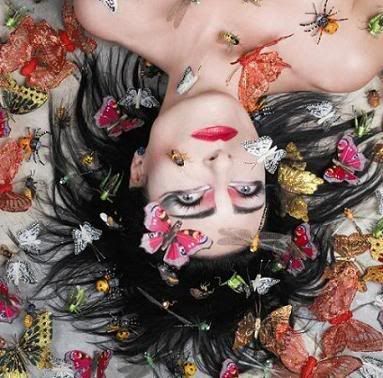 After a formidable career as the voice and face of Siouxsie and the Banshees, Siouxsie released a solo effort,
MantaRay
, this October .
Mantaray is an album filled with singles that should be instant hits, such as Into A Swan, which preceded the album, Here Comes That Day and album closer Heaven & Alchemy. They're full, rich and dark like chocolate rather than the shadows. This is an album that's throwing off its shackles and seizing the day with both hands, not feeling the weight of the world on its shoulders.
track listing:1. Into A Swan2. About To Happen3. Here Comes That Day4. Loveless5. If It Doesn't Kill You6. One Mile Below7. Drone Zone8. Sea Of Tranquilty9. They Follow You10. Heaven And Alchemy.