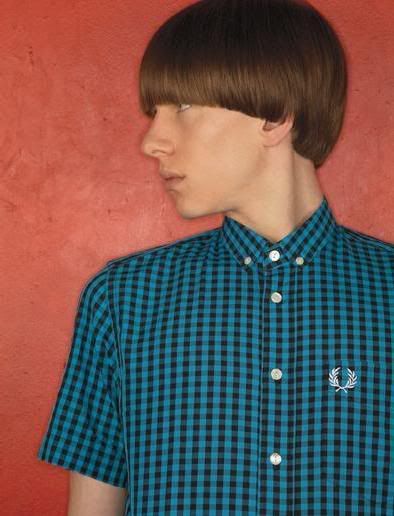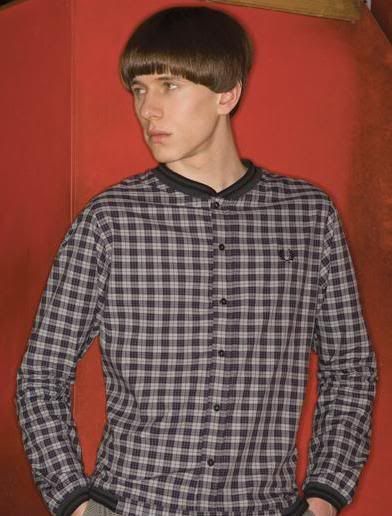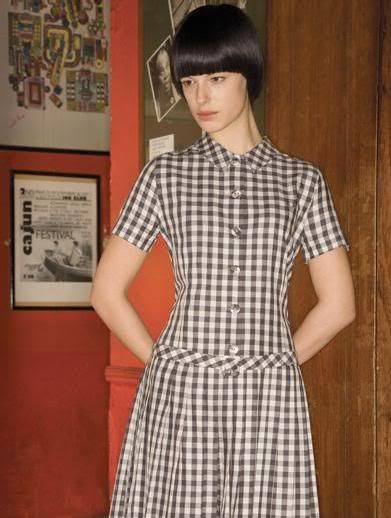 Fred Perry
is the only clothing that has retained and developed its unique roots in music. For the last 50 years the brand has been adopted by all the major UK subcultures from the early mod's in the late 50's through the recent rise of indie guitar music.
The Fred Perry Laurel range offers heritage styles in authentic colours and fabrication including the Fred Perry shirt, the cardigan, v-neck sweater and Harrington style jacket.
The range has a definate 'Terry Hall' influence and references, through its use of monochrome, the ska record label 'Two Tone' and through its use of bright highlight colours the new wave guitar scene - a movement championed-and promoted by the 'Stiff' record label.