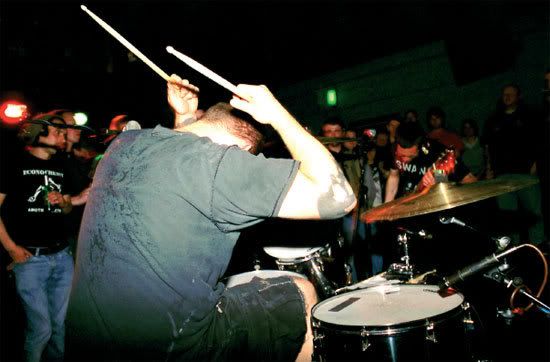 Iron Lung
are two moody, bearded guys from Seattle who play a kind of music called "power violence".
Iron Lung are reigniting our interest in power violence by making some of the harshest, most exciting stuff we've heard since we first fell in love with
Man Is The Bastard
. Cool!
Iron Lung's new album, Sexless//No Sex, is out now on

Prank Records

.