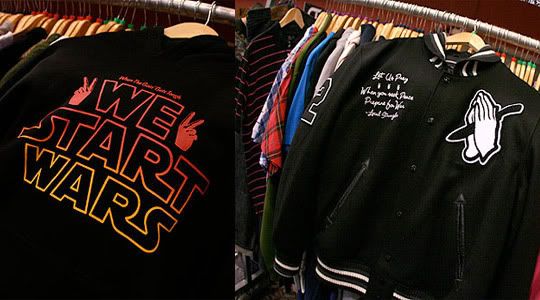 Local Strangler
is the more grown-up and concept driven line, that combines smart design with quality construction. Pieces previewed include t-shirts, denim, varsity jackets and more.
Corner Store Hero
is targeted at a younger audience and has a "Vintage Americana" culture theme. Stronger colors and all-over prints can be seen in this first collection.
Make sure to keep your eyes on these two brands.