HAMMER HEART - Raise the chalice to Quothorn, raise the chalice to
METAL. Printed in two distinct color fades and also available in
classic black and white!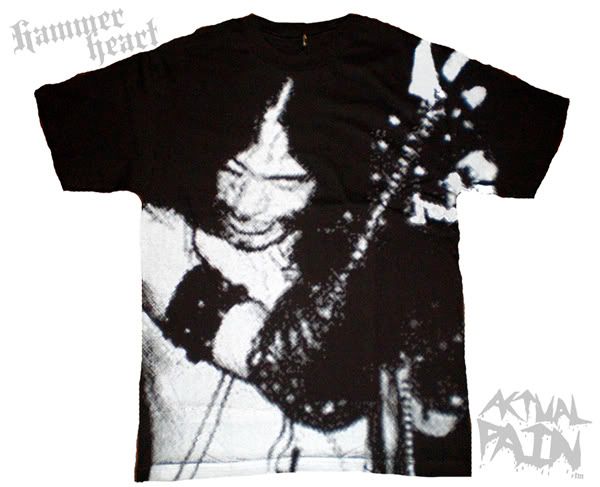 BLOOD, FIRE & DEATH - This tee is based on the unholy trinity of black
metal/ our design cult mantra. Offered in four sickening colors...
"Children of all slaves, stand united and proud, all people of bondage
shall triumph, and live by the sign of... BLOOD FIRE DEATH."
CHAINMAIL - Defend yourselves! This world is a war zone filled with
meth heads and yuppies. Daylight versions of George Romero's
nightmares.... When people ask why I collect medievil weapons I simply
put on this shirt and they just slowly back away. Printed chainmail
design on front and back with 3M reflective ink, this one looks CRAZY
with flash photos!
DOWN WITH THE COUNT - Christopher Lee as Dracula was more or less
UNFUCKWITHABLE. How did he get his eyes to look so bloodshot and
blazed all the time? Hmmm... This print is done in a purple to red
fade on three different tee colors!
POSER BLOOD - Did you know Poser Blood contains 666 necessary vitamins
and minerals essential to thrashing? IT'S TRUE! Available in four
sickening color ways.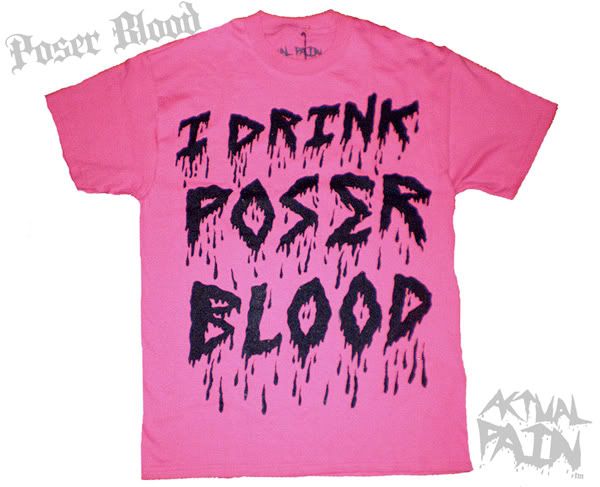 LESS FASHION MORE THRASHIN - This phrase comes up a lot around the
Actual Pain office. We are constantly saying this to each other. It
takes getting really wasted before we realize that it would make a
KILLER design! Five distinctly different color ways!
WARGOD HATCHET - The God of War returns in this gorey tee... A three
color screen available in four differnt colored tees!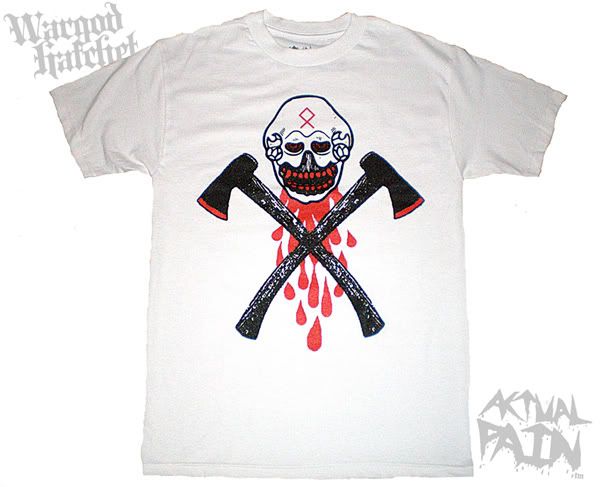 source:

www.rockersnyc.com