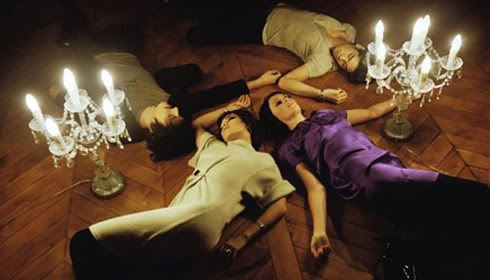 One of our favorite band,
Ladytron
, have just completed their 4th album 'Velocifero' (release is scheduled for June 3) the first for their new label Nettwerk. The album, was recorded in Studio de la grande armee, Paris ,with additional collaboration and co-production with Alessandro Cortini (Modwheelmood, NIN) and Vicarious Bliss (Ed Banger recs).
The first single from it will apparently be 'Black Cat' – it's dark, commanding, synth, and the lyrics are in Bulgarian.