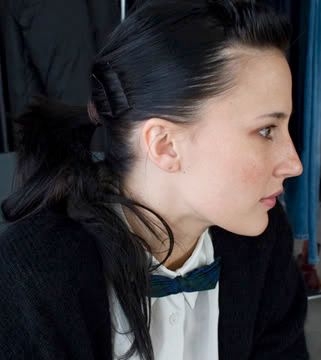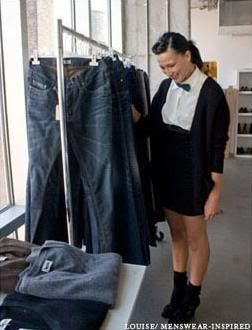 Louise Du Toit is the brand manager of our favorite label 'Acne Jeans' in North America. We love of how she is able to mix masculine and feminine styling so effortlessly and seamlessly. She dresses simply, but with such style and a beautiful minimalistic makeup.
At the moment she was inspired by the look of Alex DeLarge, a fictional character in Clockwork Orange, as she says: '"i enjoy a sense of androgyny".
We think, Louise represent Acne Jeans way so good. ... This girl really has a sense of style.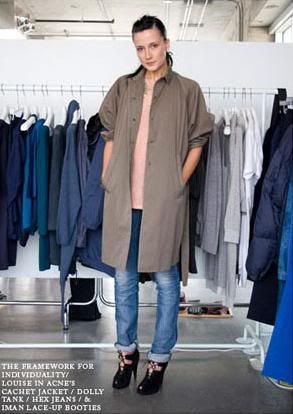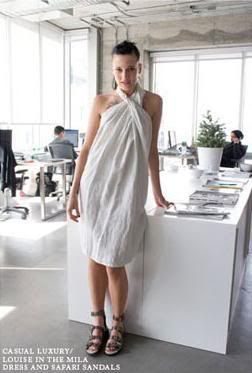 Louise at Acne Studio, clothes and shoes Acne Jeans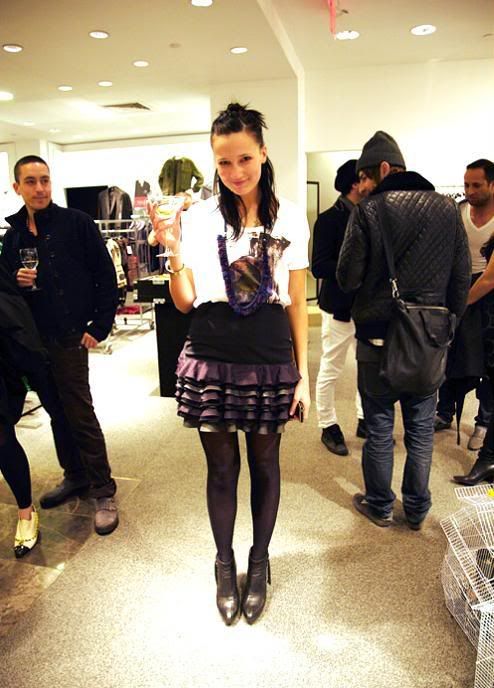 Acne Studio Opening Party-NY, wearing acne SS08 dress (left)Acne/Saks Fifth Avenue Party, NY(right)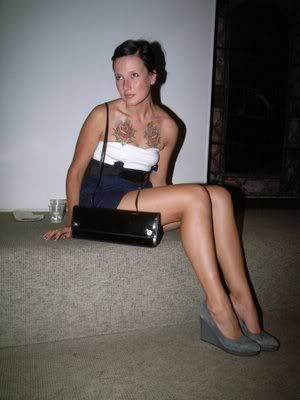 Loves her awesome chest tattoos, Louise & Carol Lim of Opening Ceremony (right)