Lover Susien Chong and Nic Briand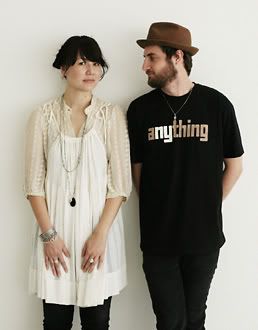 In the winter of 1969 the Rolling Stones took to the stage before a

restless

crowd at

Altamont

Speedway, San Fransisco.
Amongst the air of uneasiness the girls of

Altamont

intermixed; the flower children and the teen runaways, the biker girls and the hippie witches. They all came

clutching

flowers, hoping for a glimpse of Mick Jagger, instead they witnessed the end of innocence.
Altamont

by Lover/autumn-winter 2007 collection
to view the lover short film'waiting for Mick'..click:
http://www.youtube.com/watch?v=gfqooiHEbvU
http://loverthelabel.com/