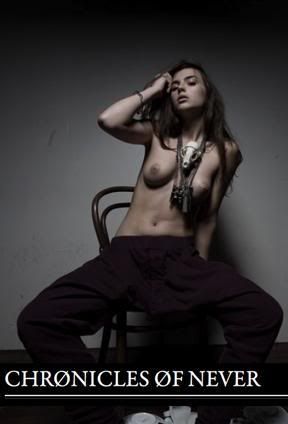 Chronicles of Never
was born in 2006 from a whimsical desire to design with different mediums and new shapes.
This season Moody teamed up with his close friend Marvin Scott Jarrett (Editor-in-Chief of our beloved NYLON magazine) to create shapes, cuts and colors with the feel of modern witchcraft. Low "diamond" crotch knit pants, cotton double wrap scarves, and cryptic graphics on tees are contained within the dark color story. Romantic but doomed.
We can't wait to get our hands on some!