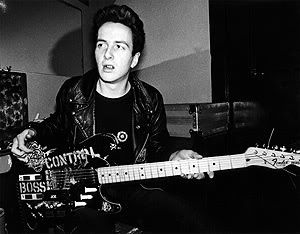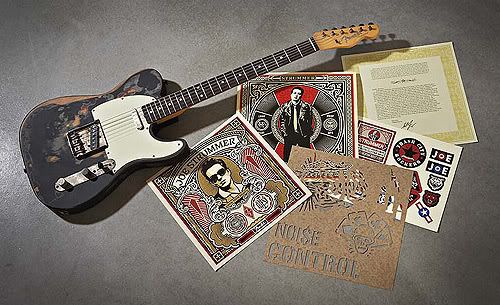 The legacy of Joe Strummer (1952-2002) continues to live on, with the summer 2007 release of
Fender
's new Joe Strummer Telecaster, modeled after the beat up and battle-hardened '66 Tele® he wielded as leader of "the only band that matters"—seminal Brit punk commando unit the Clash.
Fender and acclaimed artist Shepard Fairey (
OBEY
) collaborated on the new guitar's limited edition Joe Strummer Telecaster customization kit, which includes stencils and stickers inspired by the custom designs Strummer decorated many of his instruments with. The kit comes in a classic 12" album cover featuring graphics by Fairey and photography by Bob Gruen and will accompany the first 1,500 guitars.