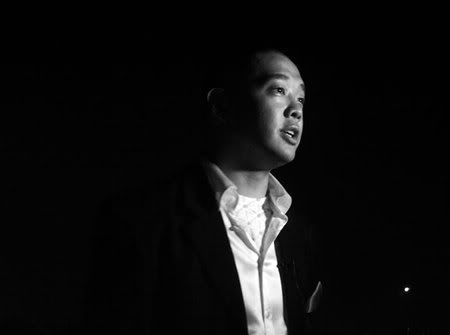 With his hands in just about everything, Jeff Ng aka jeffstaple has masterfully created an entire world of communicating through design.
The founder of Staple Design, Staple Clothing, and the Reed Space is a graphic and clothing designer, artist, DJ, writer and entrepreneur.
He and his team are responsible for design work with companies such as Nike, Burton Snowboards, Louis Vuitton/Moet Hennessy, Timberland, Uniqlo, Sony Playstation, Puma and more.
Jeff took his one man t-shirt business and quickly evolved it into a full clothing collection.
In addition to the design firm, he opened up Reed Space in 2002. Since its birth in 1997, Staple Design's work is found internationally on all forms of media imaginable.
Staple Design