More MHI and Maharishi clothing has arrived. If you love Pink Floyd, then you might like these. See pics below.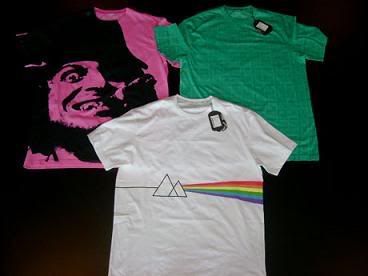 top left:Pirate Tee (pink)
top right: Estate of Mind Tee (mint)
bottom: Dark Side Tee (white)
left: Plectrum Classic Hoody
right: Dark Side Zipped Hoody
shine on you crazy diamond!
havenshop.ca